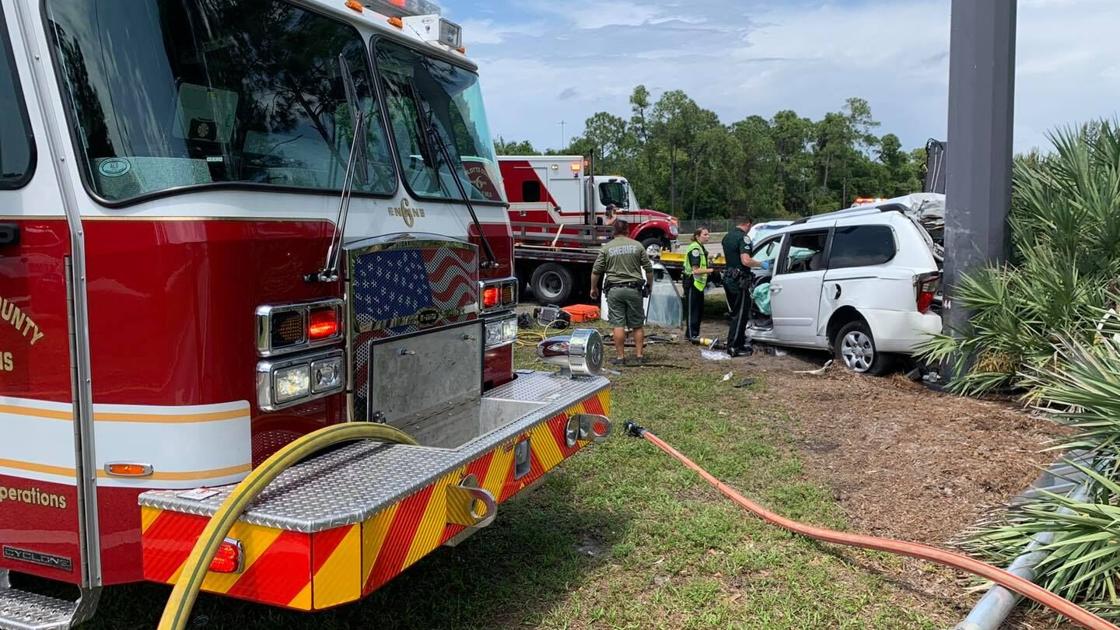 A man is in serious condition and his dog has died following a vehicle crash in Punta Gorda on Monday afternoon.
The man was driving west on Duncan Road and attempted to turn left onto an Interstate 75 ramp. He turned in front of a work truck pulling a trailer, according to Charlotte County Fire & EMS.
The man was extricated from his vehicle and taken by ambulance to Lee Memorial Hospital with serious injuries.
The Florida Highway Patrol and the Charlotte County Sheriff's Office are working the scene.