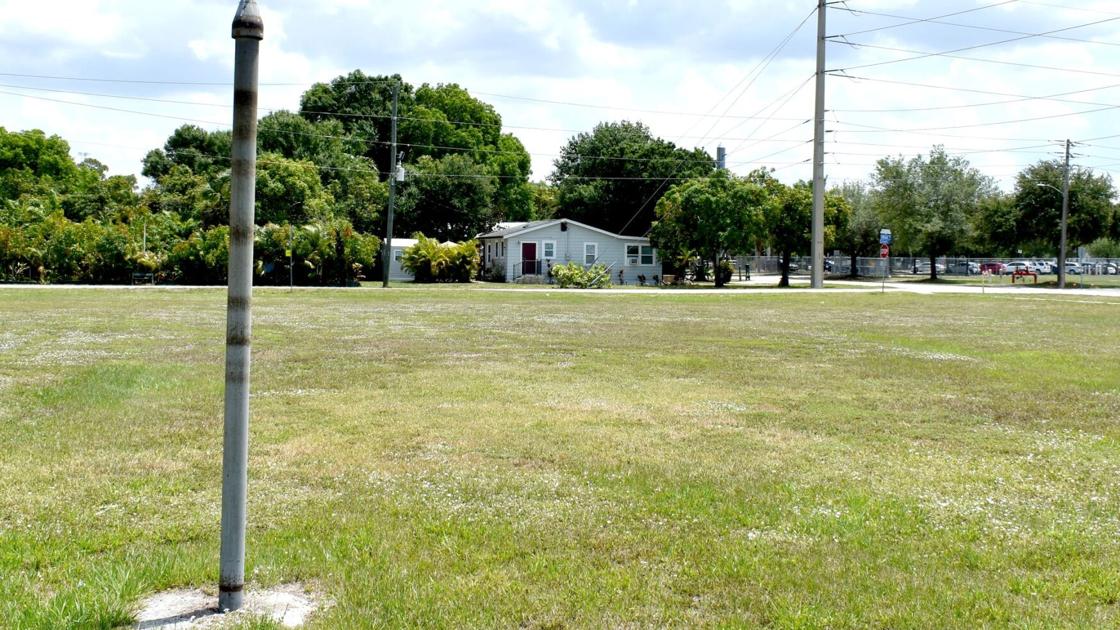 PUNTA GORDA — A group of local historians are trying to preserve an old metal pole in Punta Gorda that is actually a piece of history.
The pole, located on the corner of East Charlotte Avenue and Dupont Street, is the only remaining portion of an old recreation center, called the "The Rec," that was used by the area's Black community for 20 years until it was destroyed by Hurricane Donna in 1960.
At today's meeting, the City Council will decide how to move forward with the preservation project.
Due to attendance limitations, city staff is accepting written citizen comments through the city manager's email ([email protected]) to be read during the meeting.
The pole was initially thought to be an old maypole on the site.
"It was actually the center of the merry-go-round that we rode," said Martha Bireda, a longtime area resident, and executive director of the Blanchard House Museum of African-American History and Culture of Charlotte County in Punta Gorda. "Next to it stood a swing and monkey bars.
"The recreation center for colored children was the result of 'self-help' efforts by four women in the community — Margie Neal, Loreen Hughes, Gertha Brown and Earthleen Crump — who formed a committee to provide a play area for colored children."
Bireda said the land for The Rec was originally donated to the community by the city.
An old barracks was then moved to the land from the Punta Gorda Airport. The four women repaired the building and formed a group called the "Team Timer Club."
"The colored recreation center on DuPont was the forerunner for the Cooper Street Recreation Center (on Cooper and Mary streets)," Bireda said. "The most appropriate site for the pole (now) is Cooper Street."
One option being considered by the City Council will be to move the pole to the Cooper Street center.
A small plaque could also be added to tell the history of the pole and the role The Rec played in the history of the local Black community.
Last month, representatives of the Punta Gorda Historic Mural Society requested assistance from the city's Historic Preservation Advisory Board in acquiring the pole.
The seven-member board identifies historically significant structures and sites for the City Council that should be considered for designation as a "local historic landmark."
The board approved having the project be presented to the City Council for consideration.
"I find it exciting when we uncover items from the past," said PGHMS President Kelly Gaylord. "In a small way, it can help us understand what life might have been like back then.
"It's important to try to preserve (historical items) if possible, making them available so future generations can get a view into the past."
Assistant City Manager Melissa Reichert said the potential costs for the project are "unknown at this time."