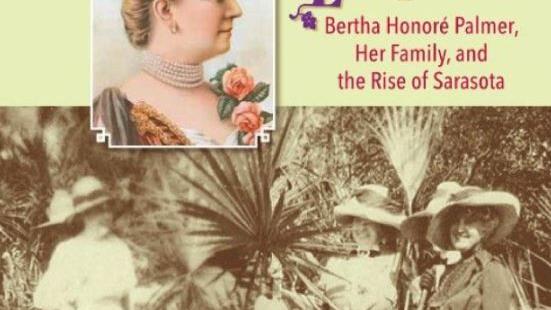 SARASOTA — "Suncoast Empire: Bertha Honoré Palmer, Her Family, and the Rise of Sarasota" has been selected as the 2021 One Book/One Community book.
The Sarasota County Centennial Committee made the annoucement Wednesday.
It was written by president of the Centennial's Steering Committee Frank A. Cassell.
The One Book/One Community program runs through the Sarasota County Library System,
"The One Book/One Community program seeks to promote literacy and intergenerational discussion and to foster a sense of community by bringing people together through reading," according to a news release.
Cassell's book was among 20 contenders wanting to look at the centennial of Sarasota County, it noted.
"Suncoast Empire explores the biography of Bertha Palmer, one of the best-known and wealthiest women in early 20th century America," it said. "An art collector, social leader, businessperson, and owner of Chicago's Palmer House Hotel, Bertha embarked on a personal mission in 1910 to develop real estate on the Florida frontier. She accomplished this through investment in cattle and farming, etching livable communities out of marshlands, pine forests, and tropical jungles."
It said Palmer changed Sarasota County's landscape both socially and topographically, "forever laying the framework for our region today."
Cassell is professor emeritus and president emeritus at the University of Pittsburgh at Greensburg, it said.
"Suncoast Empire" received the Silver Medal Florida Book Awards Nonfiction. He has also published "books and articles on the colonial and early nation periods of American history, the Columbian Exposition of 1893, and his experiences as a university professor."
He and his family have lived in Sarasota County since 2007.